Graphic Design
Are you starting a new business or updating your corporate image? Matcao can be at your service. Our solutions are very reasonable and we and help you achieving your goals and everything you need, from logos to business cards, printings and website. We have solutions to suit any budget with astonishing pixel perfect graphic results and we look forward to working with you to meet your business design requirements. In short, Matcao provides strategic solutions in interaction design, web design, visual identity, branding, graphic design and art direction.

Design process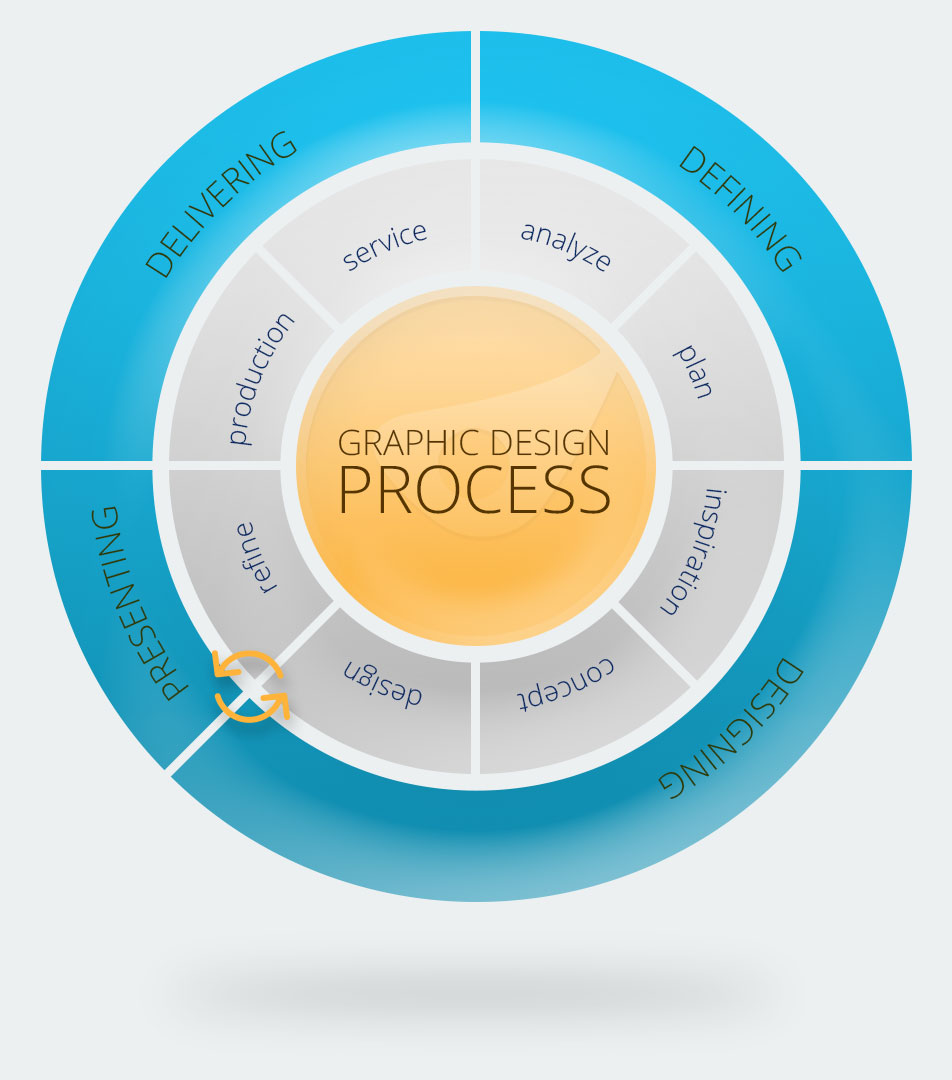 DEFINING
The first meeting is about defining your project. In order to understand what you want to communicate to the end-user, we will collect requirements, informations and details from all key players. From there, we will analyse the collected data, research and compare the market history, the industry and its competitors.
DESIGNING
When we have the information and data, we will find inspiration in history art, the environment, the market, in nature, people and everything that surrounds us to create conceptual layouts, design elements, wireframes and user scenarios. Of course you will be a great part in this phase for validation, to make sure what we create follows your thoughts and visions. We want you to love it as we will make sure the audience will too.
PRESENTING
When the project is almost ready for production, launch or printing, we we go through it all again with you to make sure we got everything right. This phase is also about refining the very small details to perfection and present the product to test players.
DELIVERING
When everything if perfect and it touches our heart like we want to, we will take care of the production. Maybe you already have you favourite printing service at hand. In that case we will work closely with your requested production service.





Below, you can see some examples of our products and services. We only use materials of high quality. Please, contact us for further information, if you have speciel requests. We have customer-satisfaction-guarantee.
What We Offer
Matcao offers start-up, mid-market and enterprise customers a complete range of services in multi-platform software development, visual identity and graphic design.
Office Hours
| | |
| --- | --- |
| Monday | 9:30 - 18:00 |
| Tuesday | 9:30 - 18:00 |
| Wednesday | 9:30 - 18:00 |
| Thursday | 9:30 - 18:00 |
| Friday | 9:30 - 18:00 |
Pages